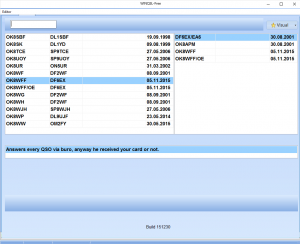 Attention!
new update from june 01 is online
. Just start WINQSL the area updates and there the download-button, after this run update and your data will be at the latest status.
The first issue of WINQSL-free is online and can be downloaded with the link below.
The data in this version are actual with january 2016 data. So you need no further update.
At the beginning of next month there will be another update available which can be downloaded in WINQSL directly.
No further web-downloads required.
Enjoy and happy new year !
[download id="599″]