WINQSL was first time released as a paper QSL-manager-listing in 1982. In 1995 the first release of WINQSL-software was published.
WINQSL 2021 is available for download here. Latest program-version was uploaded june 06,2021
The latest database-update was uploaded at November 10, 2023.
If you have WINQSL2021 already installed, just press the update-check-button and the system will detect for new database-version.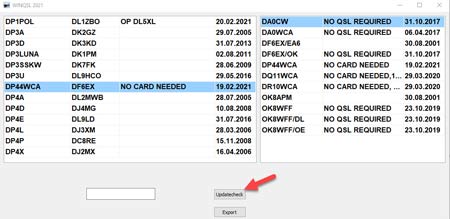 A short PDF-documentation can be found here